Send Inquiry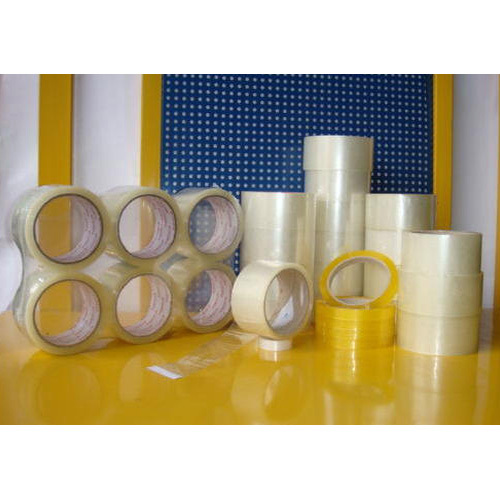 Product Specifications
Single Side

PVC

Transparent Tapes

gry, white, balck, red blue

Hot Melt
Product Description
Transparent tapes are a type of adhesive tape that is widely used for various applications in everyday life, office settings, crafts, and more. They are called "transparent" because they are made of a clear material, typically cellulose acetate or polypropylene, which allows them to blend in with the surface they are applied to, making them less noticeable.
There are several types of transparent tapes, each designed for specific purposes:
1. Scotch Tape: This is one of the most common types of transparent tape. It is often used for wrapping gifts, repairing torn paper, and general household or office applications.
2. Invisible Tape: Similar to Scotch tape, invisible tape is virtually transparent when applied, making it suitable for tasks where appearance matters.
3. Magic Tape: Also known as "permanent transparent tape," magic tape is an archival-quality tape that is resistant to aging and yellowing, making it ideal for long-term applications.
4. Double-Sided Tape: This type of tape has adhesive on both sides and is used for joining two surfaces together without being visible.
5. Dispenser Roll: Many transparent tapes come in rolls with built-in dispensers for easy use and cutting.
Transparent tapes offer several advantages, including their ability to hold items together without obscuring the underlying materials. They are commonly used in offices for tasks like sealing envelopes, fixing torn documents, or posting notes on walls. In crafting and art projects, transparent tapes are often utilized for creating collages, securing delicate materials, or mounting artwork.
When using transparent tapes, it is essential to consider their adhesive strength and compatibility with the surface they will be applied to, as some tapes may leave residue or damage certain materials over time. It's also important to store tapes in a cool, dry place to maintain their adhesive properties.
Enter Buying Requirement Details
Other Products in 'Adhesive Tapes' category
We deal mainly in Gujarat, Maharashtra (Central India) and South India.