Send Inquiry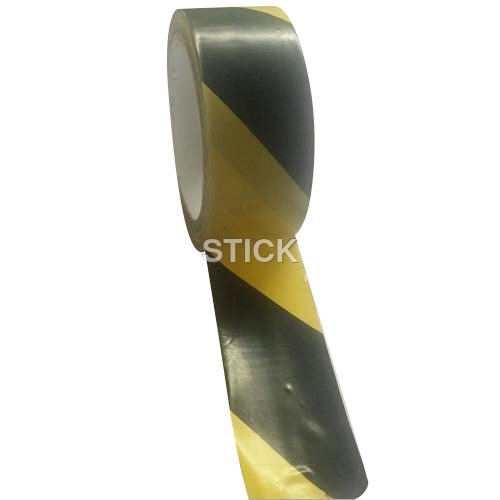 Product Specifications
No

yellow And Black

PVC

Barrier Tape

Safety
Trade Information
200 Roll Per Month

1 Week
Product Description
Safety tape, also known as hazard tape, caution tape, or warning tape, is a type of tape used to mark potential hazards, dangerous areas, or restricted zones. Its purpose is to visually alert people to potential dangers and prevent accidents or injuries.
Here are some common uses of safety tape:
1. Construction Sites: Safety tape is often used at construction sites to mark off dangerous areas such as open trenches, high-voltage electrical equipment, or areas with heavy machinery in operation.
2. Crime Scenes: Law enforcement agencies use safety tape to cordon off crime scenes, preventing unauthorized access and preserving evidence.
3. Accident Scenes: After accidents or natural disasters, safety tape can be used to create temporary barriers and restrict access to ensure the safety of rescue workers and the public.
4. Road Work Zones: Safety tape is deployed in road construction areas to alert drivers to potential dangers and guide them through detours or alternate routes.
5. Industrial Facilities: Hazard tape is used in factories and industrial settings to identify hazardous machinery, chemicals, or areas with restricted access.
6. Sports Events and Crowded Areas: Safety tape is used during sports events or other crowded gatherings to control crowd movement, designate spectator areas, and keep people away from restricted zones.
7. Healthcare Facilities: In hospitals and healthcare settings, safety tape can be used to isolate contaminated or infectious areas to prevent the spread of diseases.
8. Emergency Exits and Fire Safety: Safety tape can mark emergency exits and escape routes, aiding in quick evacuations during emergencies.
Safety Tape Specifications:
Type: Single Side
Material: PVC
Color: Yellow and Black
Enter Buying Requirement Details
We deal mainly in Gujarat, Maharashtra (Central India) and South India.