Send Inquiry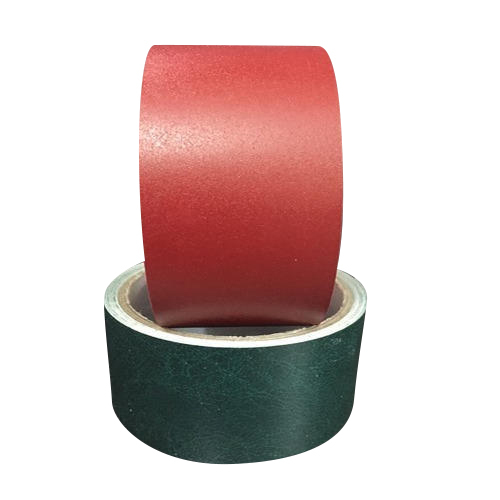 Product Specifications
Single Side

Dark Green,Red

Hot Melt
Trade Information
200 Roll Per Month

1 Week
Product Description
PVC-coated paper tape is a type of adhesive tape that consists of a paper backing coated with a layer of polyvinyl chloride (PVC) on one side. This combination of materials results in a versatile tape that offers both the strength of paper and the water-resistant and durable properties of PVC.
Key characteristics and uses of PVC-coated paper tape:
1. Adhesive Properties: The tape is equipped with a strong adhesive on the PVC-coated side, which allows it to stick firmly to various surfaces.
2. Waterproof: The PVC coating provides the tape with waterproof properties, making it suitable for applications in moist or wet environments.
3. Strength and Tear Resistance: The paper backing adds strength to the tape and makes it tear-resistant, making it ideal for heavy-duty applications.
4. Versatile: PVC-coated paper tape finds applications in a wide range of industries and tasks. It is commonly used in packaging, bookbinding, splicing, and sealing applications.
5. Electrical Insulation: The tape's properties make it a useful option for electrical insulation and wire harnessing tasks.
6. Color Variety: PVC-coated paper tape is available in various colors, allowing for color-coding and identification purposes.
7. Printable Surface: Some versions of the tape come with a printable surface, making it suitable for labeling and marking.
8. Easy to Use: The tape is typically easy to tear by hand, making it convenient for quick application.
PVC Coated Paper Tape Specifications:
Material: PVC
Pattern: Plain
Thickness: .140 mm to .350 mm
Paper Size: 100 cm
Number of Ply: 3
Width: 1.5 cm
Length: 8 m
Available Color: Dark Green, Red
Enter Buying Requirement Details
We deal mainly in Gujarat, Maharashtra (Central India) and South India.